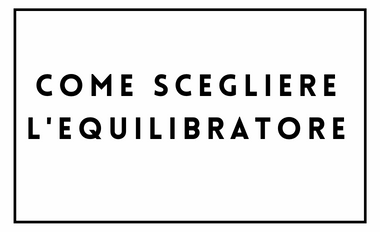 HOW TO CHOOSE THE BEST BALANCER?
How to best choose the BC?
The choice of balancers must be made on the basis of the dental class in which the patient is located (I, II and III class), the shape of the arch (narrow, expanded, squared) and consequently the cranial shape (dolichofacial, mesiofacial, brachyfacial). 
After taking the impressions and developing the model, the distance between the palatine cusps of the upper quarters (14 and 24) is measured with a ruler. Finally, the correctness of the BC is verified by testing it on the plaster model. 
Eptamed provides many aids for choosing the most suitable BC for your patient. Let's see them together:
Cusp distance ruler 
Ruler in millimeters to correctly choose the right BCD model to use based on the distance between the palatal cusps 14 and 24. < /p>
Square Comparator 
Specially designed to check the squareness of the jaw. It is the simplest tool to check if the jaw is squared or rounded, consequently choosing the most suitable device for the patient's mouth. 
Starter Kits 
The essential kit for choosing the BC suitable for the case to be treated, trying it directly on the model. The kit consists of the 17 most used balancers, selected in different compounds. The kit includes the cusp distance ruler. 
Plexiglas table 
Sterilizable table with all the BCs indicated according to their size and use. 
App 1 
The choice of the BC and the setting of the lineup of models to be used over the course of two years of therapy seems simple only in appearance, but in reality it contains many notions and knowledge that make it complex.  
This computer system designed by Eptamed that can be used on mobile phones and tablets finally gives the possibility to choose in a simple and immediate way the best device to use in the therapy of adults and children.
Starting from the therapeutic objective, the app recommends the method with which to follow the patient both from a clinical and an economic point of view, minimizing the possibility of error and significantly improving the percentage of a positive result. 
All of this is possible by answering 12 guided questions, which lead to the best choice from a range of over 50,000 possible BC ladders. In addition to this, the software offers an ideal lineup of 4 balancers to be used in 2 years of therapy depending on the severity of the case, the type of arch, the size, etc…, also recommending the exercises to be performed by the patient. 
choice in accordance with the buoyancy compensator construction principle quick and easy choice
reduction of the margin of error
improving results
better management of medical records and photos
find the best performing BC
find the lineup of 4 or 6 BCs to be used in the two years of therapy